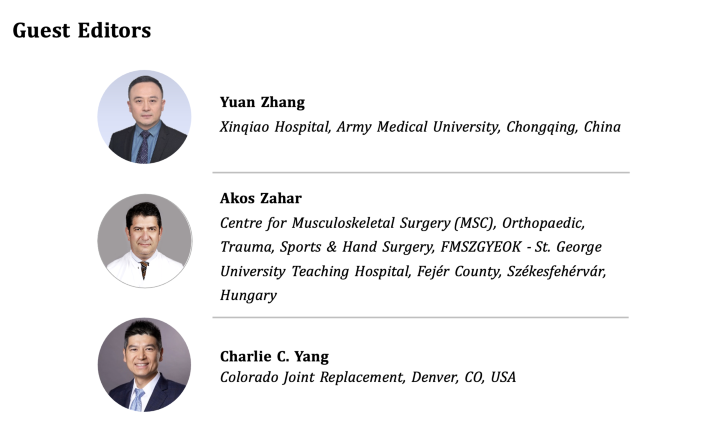 The direct anterior approach (DAA) in hip surgery is currently becoming mainstream in Europe and the USA because of multiple merits. There are also great advances in China and other Asian countries in recent years. This special issue of Arthroplasty is meant to consolidate the latest knowledge and philosophy of DAA in hip arthroplasty, and demonstrate the newest techniques and procedures related to this approach. This Research Topics also provide an open platform for demonstrating novel ideas and insights into minimally invasive techniques in hip arthroplasty, from fundamental etiological research to cutting-edge clinical studies.
We encourage the researchers to submit their constructive proposals and innovations to the advancement of minimally invasive techniques in hip arthroplasty, in particular, DAA. We welcome original research/clinical articles, reviews, and perspectives on the potential topics. The papers include, but are not limited to:
Basic research investigating the tissue-sparing and trauma-control mechanism of DAA in arthroplasty;
Biomedical mechanism of hip stability after hip arthroplasty via DAA;
Clinical outcome of DAA and related techniques in hip arthroplasty;
Expansion of DAA in complex and revision hip arthroplasty;
Cutting-edge work of DAA with advanced techniques such as navigation, robot and 3D printing.
Submissions of both commissioned and non-commissioned content should be formatted according to the journal's guidelines. All manuscripts will undergo standard peer review, and must be submitted through Editorial Manager.
Submission Deadline: March 31, 2024